Note: Affiliate links may be used in this post. I may receive a small commission at no extra cost to you if you make a purchase through my affiliate link. Please read my disclosure for more info.
Say the words 'raw vegan diet' to your friends and I guarantee every single one will either make a run for it, hide under the table, fingers firmly in their ears, or grab the first burger they can find, holding on to it for dear life before you rip it from their defiant grasp, you yoga-loving kale-muncher. A vegan diet, despite a plethora of nutritionists, environmentalists and scientists celebrating its benefits to the animals, our health and our planet, still get a lot of stick. But raw vegan? Now that's just too far.
As someone who previously scoffed at the idea of raw fruits and vegetables being the centre of every meal, I understand the reservations many have about the lifestyle. However, since discovering the world of physical and mental health benefits that accompany this way of life, as well as the delicious meals and snacks you can make at home or enjoy at a restaurant, I'm a total convert. And I'm not even a huge fan of yoga. Or kale, for that matter.
So here's a short guide to what a raw vegan diet really is, how it's really not complicated, and how it could change your life. It has certainly changed mine.
What is 'raw vegan'?
A raw vegan diet simply involves eating natural food – no products derived from animals, but an abundance of fruits, vegetables, nuts and seeds, that are not heated above 115F. That's it. I know what you're thinking: don't you dare take my microwave away from me. But you eat bananas, right? Then you're already well on your way to discovering a rainbow of vitamin and nutrient-rich foods that will help you to combat disease and clear your mind.
I digress.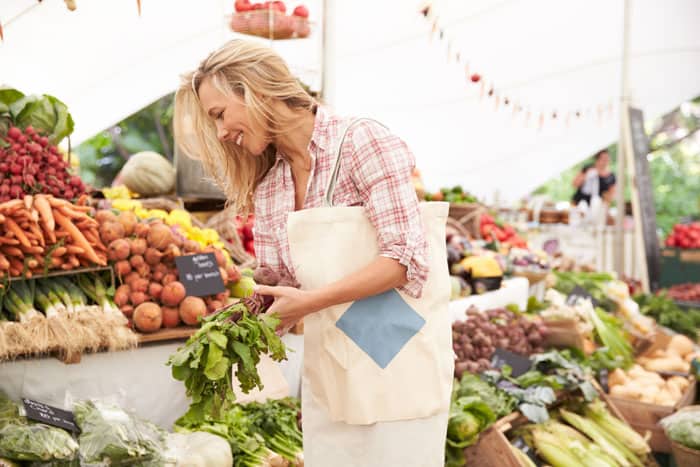 The phrase 'raw vegan' seems to be exploding. Everywhere you look, celebrities are trying it (Megan Fox, anyone?), doctors are promoting it and restaurants are offering it. Think raw is just about bananas and salad? Think again. In fact, some of the most acclaimed eateries worldwide are specializing in or offering raw vegan dishes. 'Quintessence' in New York offers a multitude of beautiful raw dishes, from Portobello Steak Burger to Pesto Pizette with cashew cheese. Suncafe in Los Angeles dishes up plates of colorful zucchini lasagnes and BLT sandwiches. And away from fancy restaurants, you're probably already well-acquainted the humble, but delicious, Larabar. Made from cashews and dates primarily, they're the perfect mid-morning snack to fill you with energy. My personal favorite is the peanut butter chocolate chip; take away the packaging and you would think you're eating a decadent, junk-filled treat, when in fact, they are made from fruits, nuts and seeds. Guilt-free and delicious is something we can all get on board with, not to mention the obvious benefits for the animals and for the planet.
Why should I try it?
The idea of not 'cooking' food does seem a little scary at first, so why bother? Health professional Ruthann Russo, PhD, in her book 'The Raw Food Lifestyle', explains that, in order to digest food in the most effective way, we need it to be in its most natural state. The enzymes present in food are destroyed during the normal cooking process, which means our bodies have to work harder to digest it. Eating raw therefore allows the body to use this energy to stay healthy, not to mention improvements in digestion thanks to the high fibre content and the boost to our immune systems thanks to the vitamin C and other nutrients found in abundance in raw food. With our increasingly-demanding lives, we're all desperate for the energy to run around after the kids, get the chores done, and deliver that knockout presentation at work. Often feeling fatigued, or craving sweet treats for a temporary pick me up? Raw food could be the answer.
And the benefits don't end there. Take a look at that pack of cookies lurking nefariously in your cupboard. The ingredients list will be longer than 'War and Peace' and read more like a science experiment, with only those awarded Chemistry PhDs having any idea of what it actually means. We're ingesting these mysterious, and often dangerous, chemicals every day, sometimes at every meal, along with red meat, proven to increase the likelihood of cancer, according to the World Health Organisation, and dairy, also known to increase the risk of cancer, according to Dr Colin Campbell in his book, 'The China Study'. And we wonder why we're suffering with a lack of energy and a range of devastating and life-destroying diseases.
Fortunately, raw vegan food is a weapon in your arsenal that can be used to fight these, and that's as good a reason as any to give it a go. As William Castelli, M.D., explains, vegans have the lowest rates of coronary disease of any group in America and Kristen Suzanne, in 'Raw Awakening', explains how the vast majority of diabetes type 2 cases are reversible. In fact, she talks of the inspiring case of diabetic patients helping to heal their illnesses with a raw vegan diet.
So eating raw can not only offer better energy levels, younger-looking skin and improved sleep patterns, but help us to live longer. Not bad going for the humble fruit and veg.
But what about cake!
Don't get me wrong; we all need sweet treats in our lives. Before realizing I could still eat cakes and chocolates on a raw food diet, nothing, and I mean nothing, would stand in the way of me and my sweet tooth cravings. Indeed, I would have happily fought to the death, Hunger Games-style, to stop anyone from taking my daily sugar-laden, headache-inducing 'treats'. Think Rachel and Chandler in the Friends episode, 'The One with the Cheesecakes'. It was the only thing I wanted on a sluggish Tuesday afternoon, when I was already feeling the working-week-blues.
Then, I tried my first raw cheesecake, made from a simple mix of dates, cashews, vanilla and coconut oil and immediately regretted spending the previous 27 years of my life without this gift from the raw vegan Gods. It was amazing: perfectly sweet, decadently creamy and vitamin-rich. All without the sugar crashes, and the guilt. Try this recipe for simple raw mint raspberry cheesecake bars. Fast forward 3 years of eating mainly raw vegan, and I've discovered more and more incredible benefits and amazing recipes, which have helped to improve my mental health, raise my energy levels and fix my sleeping problems. And I still eat cake. So how do you sign up?
How do I do it?
One of the main benefits of a raw vegan diet is its flexibility. Whether you begin to introduce more raw fruits and vegetables in your diet, start making your own cashew cheese or set off in search of local raw vegan restaurant offerings, you will soon feel brighter, lighter and full of life.
Here's how you start to make some incredible changes:
1. Buy a cookbook and find recipes online
First things first, I recommend buying a cookbook and releasing your inner Gordon Ramsay (minus the carnivorous recipes, obscene profanity and negative energy, of course), and start exploring! Books such as 'Sweetly Raw Desserts' and 'Raw. Vegan. Not Gross.: All Vegan and Mostly Raw Recipes for People Who Love to Eat' offer a fantastic variety of recipes for first-time raw vegans. This recipe for fudgy chocolate brownies from the Vegan Society is also a great and simple way to start satisfying that sweet tooth.
2. YouTube it!
Get your YouTube on. One of the easiest ways to discover the benefits of a raw vegan diet and a range of easy-to-follow recipes is to get on YouTube. Stars (and I mean stars, with hundreds of thousands, if not millions, of subscribers and views) such as Fully Raw Kristina, Rawvana and The Raw Boy explain with energy – I guess from all the vitamins – how a raw vegan diet helped to improve their health and the best way to begin reaping the rewards of this lifestyle.
Take a quick peek at Netflix, and you'll find a multitude of fantastic and informative documentaries which explain the benefits of vegan and raw vegan diets. 'What the Health' and 'Forks Over Knives' are my favourites, which both explain the health benefits of these diets, discussing the various ways in which those with life-threatening illnesses have fought back with fruits and vegetables. And if that doesn't inspire you, 'What the Health' was executively produced by Leonardo DiCaprio. Happy viewing.
Got Instagram? Make sure to follow the best raw vegan accounts for inspiration: @rawpantry, @freelee_official, @therawboy@rawcakevibes and @rawvibrantliving are some of my favourites. You'll be creating beautiful acai-bowl works of art and artisanal petit fours before you know it.
3. Take it slow
I imagine that even Michael Phelps, on his first visit to a swimming pool, didn't dive in effortlessly like a human fish and swim his way to victory in the baby Olympics. When making any change, gradual is usually best. You may well end up a Michelin-starred, raw restaurant-owning chef, but for now, introducing more raw vegan foods in your daily diet is a great start. Consider a guide such as Judita Wignall's 'Going Raw' for a comprehensive explanation of the food groups and nutritional basics of the diet. And before you panic, you will get enough protein! Once you begin to feel the benefits, which I assure you, will be sooner than you expect, you can then to adventure into the world of raw cheeses, cauliflower pizza bases and avocado burgers.
When it comes to raw vegan, the sky really is the limit. Be sure to tell your friends, before they run for the hills, that this lifestyle can change your life. They may want to stick around and listen after all.
This post may contain affiliate links. Please read our disclosure for more info.