Note: Affiliate links may be used in this post. I may receive a small commission at no extra cost to you if you make a purchase through my affiliate link. Please read my disclosure for more info.
Whether you're in need of a fresh start, or you've been thinking about introducing more fruits and veggies into your diet (my veggie pun game really is on point), green smoothies are a fab way to start! If the term conjures images in your mind of tasteless, sugar-free glasses of mush that taste more like munching on a tree than an appetizing meal or snack, don't panic. Green smoothies, full of natural sugar-filled fruits and the healing power of beautiful greens are actually sweet, creamy and satisfying, and will have you feeling fresh and fabulous. You'll be kale-ing this health thing! Sorry…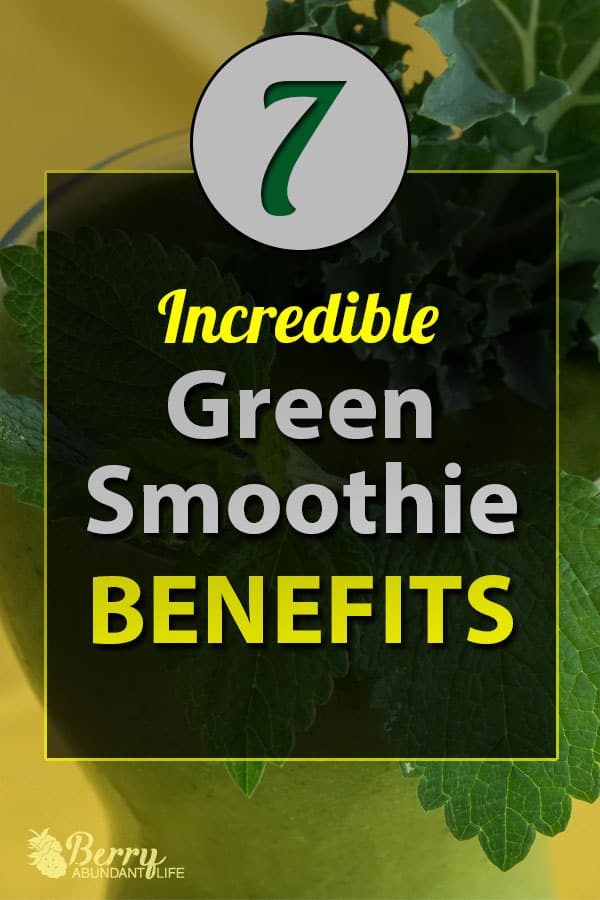 Whether you're a smoothie newbie or a seasoned sipper, here are my top 7 reasons why green smoothies are simply great. Be sure to tell everyone how you're smoothie-ing like you've never smoothied before, and how incredible it's making you feel and share 96 photos of your smoothies on Instagram with various #newyearnewme hashtags. You're just giving the people what they want!
1. Green smoothies are super nutritious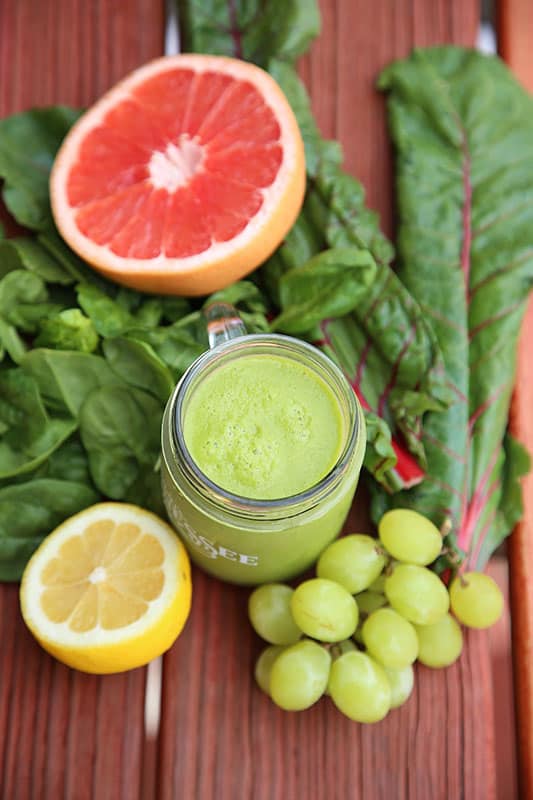 I guess this is kind of obvious, but the main benefit of green smoothies is how much amazingness is packed into a glass (or mason jar, for social media purposes) of the green stuff. Spinach, kale and avocado, among other greens like celery and romaine, all contribute to the wonderful, vibrancy of green smoothies and are all nutrition Kings.
Spinach, packed full of fiber, iron and calcium, has been shown to lower blood pressure, and is great for your bone and eye health. Popeye shoveled it down for a reason. Similarly, a true fashionista of the veggie world, kale is great in smoothies. One of the most nutrient-dense foods on the planet, it's jam-packed with vitamins A, K, C and B6, with a single cup containing around 3g of protein. It's really just showing off at this point. Side note: fruits and veggies actually contain a decent amount of protein!
Finally, avocado – actually a fruit, not a vegetable (mind blown) – is without doubt the creamiest addition to a green smoothie, and makes for seriously smooth sipping. Containing the good fats and a whole host of vitamins I simply don't have to space to list, it's a fabulous addition to your blender. Finding a ripe one will be the trickiest part; the struggle is real.
Of course, these are just the green things. There are no hard and fast rules when it comes to green smoothies. Try to make the green stuff your main ingredient, but, then, the smoothie world is your oyster. Apples, berries, exotic fruits, grapes… you name it, you can smoothie it. Need some inspiration? Check out the amazing Smoothie Recipes, for a whole host of smoothie combinations!
Aside from the fruits and veggies, if you've checked out my raw vegan protein article, you'll already know that spirulina runs the health world. With an amazing 57g protein per 100g, this organism found in fresh and salt water, despite its unusual description, makes a delicious and nutritious addition to any green smoothie. Hemp seeds are also a common addition, and with 25g of protein per 100g, it's obvious why!
Finally, let me take you back in time to elementary school science. Nope, I can't remember much either. But you might remember learning how plants, fruits and veggies grow. As Victoria Boutenko explains, greens are the only living thing in the world that are able to transform the sunshine into food. Pretty impressive for something that often gets a bad rep, I reckon. Chlorophyll, the pigment in plants that makes them so vibrantly green, is therefore essentially liquid sun.
Eating greens, then, means filling your body with natural, living energy. No big deal (it is a big deal).
2.They're easy to digest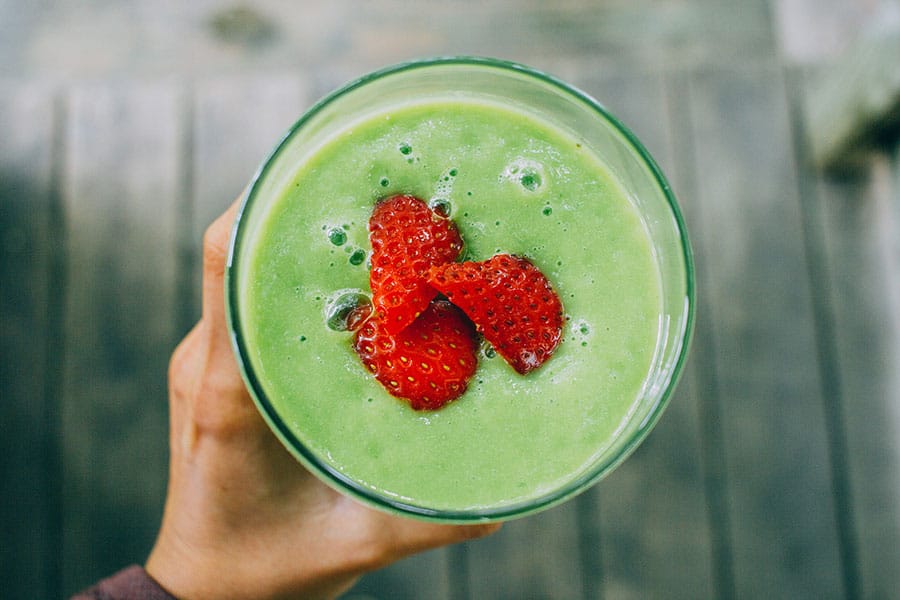 Green smoothies are super easy to digest, partly because they contain loads of fiber, unlike juices. Despite being absolutely crucial for our digestive health, many Americans just don't get enough fiber in their diet. But given that it boosts good bacteria, protects against illnesses and helps us to feel full, it's somewhat of an understatement to say we need to eat more of it!
With fruits and veggies being one of the most excellent sources, a smoothie packed full of fiber to start the day (along with a few more throughout the day, if you're as obsessed as me), will help to keep you moving along nicely, if you know what I mean. Of course you do… With all fruits and veggies containing high amounts of the stuff, throw caution to the wind and chuck it in your blender like there's no tomorrow! Just put the lid on before you blend. Okay, so some caution with smoothies is recommended.
3. They taste amazing!
If you're new to veganism, raw veganism or the wonders of smoothies, you may be put off by some of the negative veggie stereotypes that (conveniently for the meat and dairy industries) sometimes linger. Thankfully, with raw foods, the limp, lifeless soggy bowls of flavorless veg will never, ever feature in your diet.
Overcooking veggies is likely to result in slush, but eating them raw – a they are, or in smoothies and juices – retains their beautiful flavors and textures.
Of course, a kale smoothie consisting of kale and… kale, might please the hardcore fans, but might not be particularly pleasant for the average person. A smoothie of kale, a few bananas and freshly squeezed orange juice, however, makes for a deliciously sweet snack that packs a health punch!
4. There are loads of combinations
So green smoothies are not just glasses of pulverized leaves. Heck, no. Essentially, they're all about accessing the crazy number of vitamins, minerals and living energy found in raw greens, so really, as long as it includes a decent amount of your fave green veggie, and whichever other fruits and veggies you fancy, you're good to go!
Having said that, try to avoid a huge variety of colors in your green smoothie. You might find that your green smoothie turns out not so much green, but rather a pretty off-putting shade of brown. To get the beautifully vibrant green color you see in the videos, make greens your main ingredient, with a couple of fruits (and seeds if you fancy) to sweeten it up! Or, the immense color of the superfood spirulina should help to make any combination greener than green!
365 Vegan Smoothies is packed with recipes, green and otherwise, and will have you enjoying a new combination every day of the year! And, as usual, Rawvana, and Fully Raw Kristina have got us covered with their smoothie suggestions.
5. They're great for veggie newbies and kids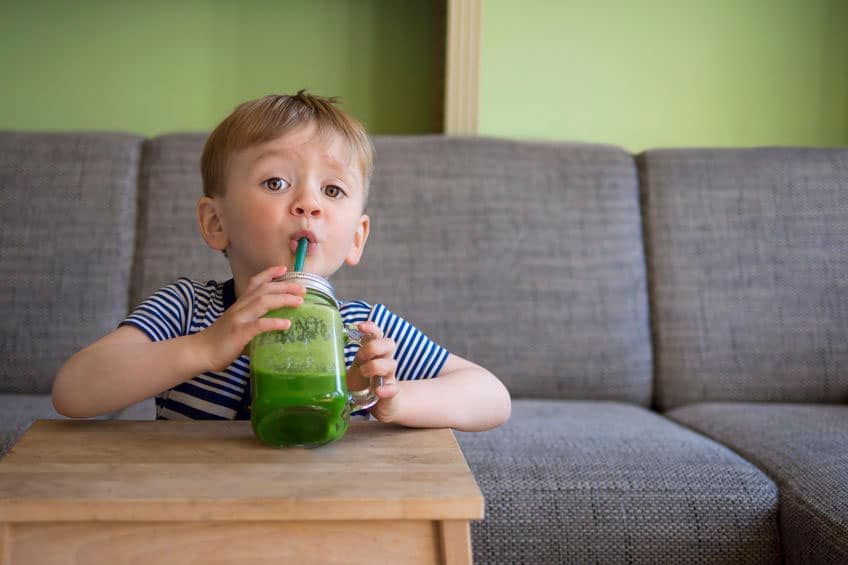 It's the age-old problem. Do kids want to eat their greens? Not when they're bombarded with advertising for junk food every minute of the day. Not that this annoys me. Not at all…
As a mother, I know the importance of children eating an abundance of fresh fruits and veggies to fill them with the nutrients they need to grow. Introducing them to new and exciting flavors is super easy with green smoothies!
Ellen Fisher, a rather Instagram-famous vegan who loves to eat raw, shows us how fun it can be to get the kids involved in making their own green smoothie and offers a recipe that they'll absolutely love!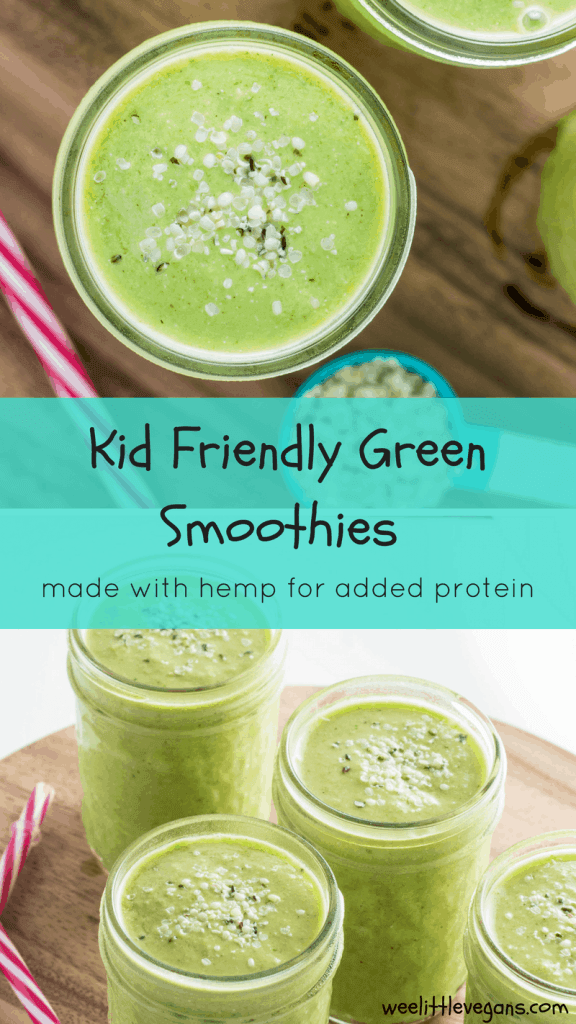 This video from Raw Blend also explains how to make another sweet and creamy green smoothie for children, using pineapple and green grapes. There's of course an abundance of great green smoothie recipes that kids will love online, like this one, which uses one of my all time fave fruits – mango, along with kale or spinach.
Not only are these sweet little powerhouses amazing for introducing kids to the wonders of greens, they're great for those of us who are perhaps new to eating certain fruits and veggies. If you're not a huge fan of spinach, sitting down with a salad full of it is *not* going to be the best introduction to raw veganism. My advice, then, is to try green flavors that you're not so sure about in smoothies with an abundance of creamy fruits to get you started. As time goes on, you'll most likely come to appreciate the wonderful fresh flavors. But, ultimately, if you don't particularly like a veggie, you don't have to eat it!
Raw veganism is all about enjoying the food you eat, so go with flavors you like!
6.They're an easy on-the-go meal or snack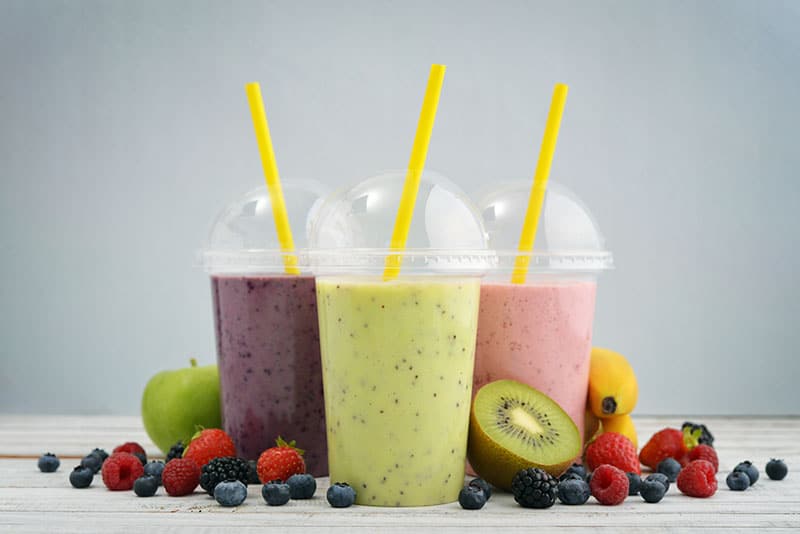 If you're not yet experiencing the infinite benefits of raw veganism, green smoothies are an amazing way to start. Ever feel like you're lacking energy by mid-morning, or need a little pick me up at around 2 pm? Green smoothies are your super convenient and super tasty friend.
You will probably have noticed that there are now loads of green smoothies available on the go in supermarkets and cafes, which makes them great snacks or meals for those of you who are super busy. These can be pricey, though, so the most cost-effective way to pack in the nutrients is to make them at home and take them with you!
My son loves drinking smoothies from a mason jar with a handle and a straw, and I often make my smoothies to-go. All you need is a good insulated lunch bag to keep smoothies cold.
Related Posts:
Now, stop me if you think that you've heard this one before – I've only mentioned it around 42 times – but it's so vital to invest in a decent blender, not just for smoothies, but for all of your raw vegan needs! If I had to choose one item to take with me to a dessert island, it'd be my beloved Vitamix. Plugging it in might be an issue, but, logic aside, it's given me so much joy over the years that I just couldn't live without it!
Making smoothies super quickly will be a doddle in a powerful blender like the Vitamix, which is also simple to clean. It eradicates the need to spend hours chopping your fruits and veggies into teeny tiny pieces before it'll deliver anything like a smoothie, and not a lumpy mess.
And if leaving animal products out of your diet wasn't quite doing enough for the environment (it's changing the world, by the way), reject the plastic and store your smoothie in a stylish on the go flask! This one from Bubba keeps drinks cold for hours with is insulated stainless steel tumbler, and fits most car cup holders. And don't forget your mason jars, for Instagram-worthy pics of your smoothie creations. Mustaches, round glasses and vintage clothing are optional.
7. They help to detoxify your body and mind
Think detox and you think January. The start of a fresh new year is, of course, a great time to start healing your body the raw way, whether you've had a gloriously healthful raw vegan Christmas, or an indulgent festive season that's left you feeling like you're in need of a fresh (fruits and veggies) start. But detoxes aren't just for after the festive season. Fully raw or not, and no matter what the time of year, whenever you feel like you're in need of a pick-me-up, green smoothies are your savior!
Given that different enzymes are needed to digest carbs, fats, sugars and proteins, when too much is going on in our gut, the food we eat might decompose or ferment, rather than digest. This is especially the case if toxic meat and dairy are thrown into the mix.
And because green smoothies contain very few ingredients, all of which are super easy to digest, they enable your body to focus its energy not on the digestive process, but on fueling the rest of your cells in your body, clearing your mind and giving you boundless energy.
Fully Raw Kristina explains how she loves this super simple smoothie of kale and mango, two of the most nutrient dense and satisfying fruits and veggies out there! She describes how, given the nutrient density of this amazing meal or snack, it's even said to have thyroid-healing properties. The benefits of the raw vegan diet really are endless!
Whether you fancy introducing more green smoothies into your diet, or are planning a few days of green smoothie meals, just make sure you're eating plenty! Raw veganism is about a berry abundant lifestyle, not restriction! And if you're concerned about getting enough protein, I explain here why this will not be an issue, and offer 13 amazing sources of raw vegan protein.
I hope you give green smoothies a go. I absolutely adore them; they give me the energy I need to zip through the day and taste absolutely amazing. Whether you're raw vegan curious or a raw vegan OG, sip those green smoothies like there's no tomorrow! They really do make accessing all the incredible healing powers of raw fruits and veggies smoothie-sailing.
My New Year's Resolution? Calm it with the puns. It's going well, as you can see.
Happy blending!