Note: Affiliate links may be used in this post. I may receive a small commission at no extra cost to you if you make a purchase through my affiliate link. Please read my disclosure for more info.
'Cruelty-free' is the buzz-phrase of the year when it comes to beauty products and toiletries, and for great reasons. As much as cosmetic companies try to hide it, the reality is that half a million animals are exploited, tortured and killed each year in cosmetic testing, including rabbits, guinea pigs, and even dogs.
Fortunately, there is absolutely no need to play any part in the funding of this cruel and outdated practice, with a plethora of cruelty free and vegan choices when it comes to everything health and beauty.
Cruelty free toothpaste in particular is super easy to get your hands (and teeth) on, with more cruelty free choices than ever before!
Before researching the issue, I had no idea that some ingredients used in the toothpaste I was using every day were so harmful.
So what's really in commercial toothpaste, and which chemical-free and cruelty-free toothpastes are best for keeping those pearly whites white? Just without all the animal torture and stuff…
The benefits of vegan toothpaste
It's not tested on animals
For very obvious reasons, big healthy and beauty companies like to keep a lid on the fact that their toothpastes, along with a whole host of their products, are tested on animals. Life for these animals is simply torturous, with many subjected to lifelong tests and pain, only to be killed after they've served their 'purpose'.
There's absolutely no need for cosmetics and toiletries to be tested in this way, which the crazy number of vegan companies and products on the market prove.
So vote with your wallet, and go for brands that don't torture animals the way many unfortunately still do.
It doesn't use any animal-based products
It's not only animal testing that we have to think about when purchasing a cruelty-free toothpaste.
Yummy. Suffice to say, you probably don't wanna be putting this stuff anywhere near your house, never mind your teeth!
They use natural ingredients
There are much more natural ways to preserve and sweeten toothpaste, as well as keep teeth squeaky clean.
From bicarbonate of soda, great for whitening teeth, to tea tree oil, great for freshening breath, vegan toothpaste nearly always uses natural ingredients, rather than the harsh toxic chemicals used in a lot of larger brands.
It works
Vegan toothpaste does exactly the same job as toothpastes which contain harsh chemicals, animal-derived ingredients, and which are produced using animal-testing, just without the cruelty. I'm sure you won't miss that part! (The animals say thanks…)
Ingredients To Avoid When Looking For Natural Toothpaste
Glycerin aside, there are certain ingredients in toothpaste that we have come to accept as normal. But recent information has shown these chemicals have a toxic impact on the body, and should be avoided where possible.
Fluoride
You'll find fluoride in around 95% of the toothpastes sold in the US, and it's often cited as essential for keeping teeth strong and clean. But recent studies have shown that fluoride is harmful, especially for kids.
It can result in
permanent tooth discoloration
skin rashes
stomach issues and other issues.
There is even an FDA warning on toothpaste that contains fluoride – how is this stuff still allowed?
Opt for fluoride-free toothpastes (10 of which I've handily listed below) whenever possible.
Triclosan
Another harmful chemical is TRICLOSAN. It is banned in soaps, but it is still used in toothpaste (go figure). It is called a "super chemical" because of how it fights off bacteria.
But it is said to:
weaken heart muscles
cause bone deformations
result in endocrine issues
Given that we put toothpaste in our mouths twice a day, it certainly is a super harmful chemical. There, I've fixed it for you, big toothpaste companies.
Saccharin
Lastly, have you ever wondered why your toothpaste had such a sweet, tasty feeling in your mouth? The feeling is due to SACCHARIN, a petroleum-based sugar substitute, made in labs from crude oil. You'd think someone would have mentioned this to us before we spent our whole lives putting it in our mouths twice a day… no big deal.
Saccharin is even used in diet foods, sodas and lip balms.
It was linked to cancer by some studies in the 1970s, but it still finds its way into our everyday products, along with a whole host of nasty chemicals that can very easily make us sick.
I wonder why these companies are continually permitted to fill our every day products (and food, of course) with garbage? It must have nothing to do with the 446 billion-dollar US pharmaceutical industry. Cough.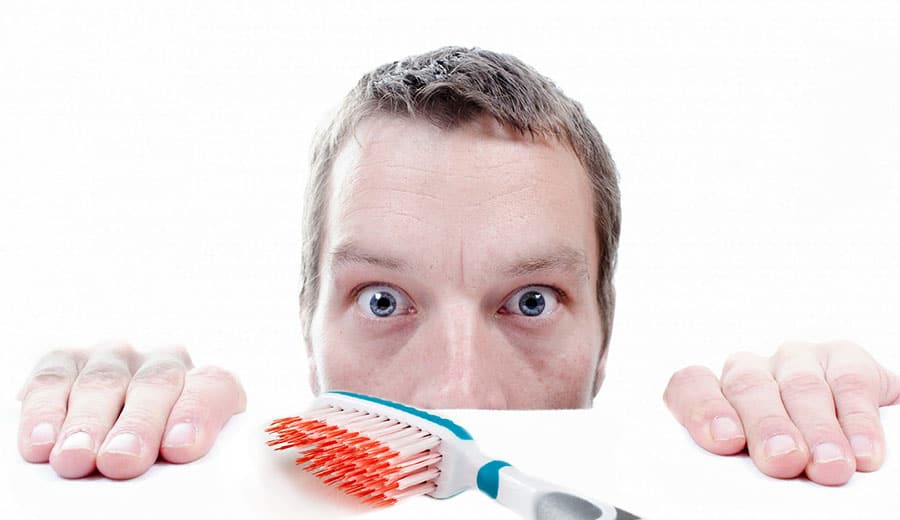 Feeling scared of your toothpaste? Yeah… same. When I first read about the horror of these chemicals, I threw out every toothpaste in the house, and went in search of cruelty-free, vegan and chemical-free toothpastes that'd do exactly the same job.
Luckily, and to my surprise, there's a super long list of vegan, cruelty-free and chemical-free toothpastes that'll keep your teeth looking pearly white. So where can you get it?
Where to buy vegan and cruelty free toothpaste
Now you know what to look for – and what to avoid – where do purchase vegan toothpaste?
As more and more people adopt a cruelty-free lifestyle, both in terms of the food they eat and the health and beauty products they use, it's becoming ever easier to find vegan toothpastes. So don't panic; you don't have to drive 30 miles to your nearest organic health food store and spend 5 hours searching for one that's cruelty-free (and probably unwittingly spend 50 dollars on goji berries whilst you're there, because, goji berries).
Your local grocery store may already stock one, and if your local shop happens to be a Whole Foods, they certainly will. The key is to read the label properly – as it's a major selling point for brands now, if it's suitable for vegans, it will probably tell you.

Another way to determine if it's been tested on animals is to look for the cruelty free international symbol or the leaping bunny: both indicators that the product you've picked up hasn't been tested on animals. This doesn't necessarily equal vegan, though, as it may still contain honey, beeswax or milk.
Just be wary of vegan and cruelty-free toothpastes that still use potentially harmful chemicals like fluoride. The easiest way to avoid this is to get your hands on a vegan, cruelty-free and chemical-free toothpaste is to buy it online.
So which are the best?
Here are the TOP TEN vegan and cruelty-free toothpastes on the market
A completely cruelty-free company, Desert Essence produces a wide range of vegan toothpastes that are great for your oral health and great for the planet. From soaps and toothpastes to skincare and hair care, none of their products are tested on animals. See, it's not hard!
All of their tubes, bottles and caps are free of BPA and recyclable, and every single one of their toothpastes are fluoride free! This Natural Tea Tree Oil toothpaste is a great place to start on your vegan toothpaste journey…
Benefits
Helps fight plaque naturally
Uses pure essential oil of fennel for a refreshing taste
Deep cleans teeth and gums
Fluoride free
Gluten free
Features anti-septic properties of Eco-Harvest Tea Tree Oil
No artificial colors
No unnecessary chemicals

Also Available at Thrive Market
---
For over 45 years, Tom's Of Maine have been creating natural health products and bringing them to market for everyone to enjoy. From toothpaste to mouthwash to deodorant and bath products, their products use ethically sourced, sustainable, natural ingredients, making them a great addition to your bathroom!
The company even donates 10% of its sales to nonprofits which support nature, education and health. They're just showing off now…
Their toothpaste, like this antiplaque one, is a cruelty-free and vegan favorite, with only authentic ingredients and no artificial dyes or sweeteners.
Benefits
No artificial dyes or sweeteners
Fluoride free
Gluten free
Authentic, natural ingredients
Propolis and myrrh help fight plaque

Also Available at Thrive Market
---
Those in vegan and cruelty-free circles will recognize the name Dr. Bonner, a manufacturer of many organic and natural cosmetics, as a brand that we can trust.
Dr. Bonner has certificates from many third parties, including OK Kosher and Vegan Action. It is also a participant of the Fair Trade scheme, which means that everyone involved in the production of these items is paid a fair wage. In this day in age, there's no excuse for other companies not to follow suit!
As for the toothpaste?
It is
FREE of fluoride,
FREE of GMOs,
FREE of carrageenan
FREE of other harmful chemicals.
It is 100 percent vegan and the box and tube are even recyclable! Suffice to say, the environment loves this toothpaste.
Available in 5 ounce tubes, the toothpaste should last at least a month, depending on how much you use with each brushing. It features a low-foaming formula and there are no synthetic detergents, artificial colors, flavors or preservatives used.
None of the ingredients used in the toothpaste are derived from genetically modified sources, which is great news for those who avoid GMOs. A certified cruelty-free and vegan toothpaste, Dr. Bronner's is an excellent choice for health-conscious and environmentally-conscious vegans! We're a good bunch, aren't we…
Benefits
No synthetic foaming agents
No fluoride
No artificial colors
No artificial flavors or preservatives
Comes in a 100% recyclable box and tube
70% organic ingredients
Reduce plaque and whiten teeth
Choose from cinnamon, anise or peppermint

Also Available at Thrive Market
Aside from the fact that the Hello's brand is super funky, its toothpaste contains farm-grown peppermint, and has no artificial flavors or sweeteners and their marketing department are killing it. One of their taglines is 'we give a spit', which, as a pun-lover, pleases me greatly.
All of Hello's toothpastes are completely free of gluten, artificial flavors and microbeads (those plastic things that stick around in the environment for the rest of time). They have a wide range of options to suit the whole family, from fluoride-free to whitening to sensitive to toothpaste for kids. This antiplaque and whitening toothpaste contains tea tree oil to combat bad breath and coconut oil to moisturize. An oral health all-rounder, if you will.
Benefits
Anti plaque and whitening
Contains farm grown peppermint
Tea tree oil tames bad breath
Coconut oil moisturizes
Fluoride free
Dye free
No artificial sweeteners or flavors
Made in the US

Also Available at Thrive Market
Jason, which means 'healer' in Greek, pride themselves on taking a different direction in healthcare when they founded in 1959. Whilst big brands were introducing new chemicals into their health and beauty ranges, Jason bucked this trend by choosing only simple, wholesome ingredients to create effective products, without the need for damaging chemicals or toxins. Hallelujah!
This fluoride free whitening toothpaste polishes the teeth gently using baking soda, has a wonderfully fresh peppermint taste and, best of all, not a drop was tested on animals. Take note, animal-testing companies!
Benefits
No harsh abrasives or chemicals
Fluoride free
Gluten free
No artificial sweeteners
Contains gentle polishers, including baking soda and calcium carbonate

Also Available at Thrive Market
---
Founded in New York in the 1980s, Kiss My Face have never tested on animals and pledge to never begin doing so. They make healthy, sustainable, environmentally conscious products, and the vast majority of their products are completely vegan.
This cruelty free toothpaste contains tea tree oil, aloe and echinacea (don't worry – this is a herb!), is fluoride free and helps reduce sensitivity, as well as prevent tartar buildup.
Also, the company name is quite apt, considering the awesome orange flavor of the toothpaste.
Benefits
Great tasting
Helps reduce painful teeth sensitivity
No artificial colors, flavors or sweeteners
Fluoride free
Gluten free

Also Available at Thrive Market
---
With a completely natural toothpaste formula that includes fancy ingredients such as pomegranate, cranberry and grapeseed, Nature's Gate Natural Toothpaste is the real deal!
It does not have any fluoride, sulfate or artificial flavors. There's also NO carrageenan in this toothpaste, which is great news for those who may have inflammation issues.
Peppermint oil and baking soda are the two main ingredients, while it also uses free calcium. These ingredients not only deliver a refreshing smile, but they also strengthen the teeth.
No fluoride or animal byproducts are used in the making of this made-in-the-USA toothpaste and the vitamin C it contains will help to strengthen the teeth, gums and tongue.
Natural plant and food extracts, essential oils and properly harvested herbs combine to deliver a wonderful toothpaste experience. Plants are seriously amazing…
Benefits
Contains vitamin C
Produced in the US
Fruity flavor
No carageenan
No artificial flavors or sweeteners
Contains essential oils

Also Available at Thrive Market
---
A natural whitening toothpaste that features pineapple and papaya enzymes, Himalaya Whitening Toothpaste is an excellent option for vegans. If you have issues with discoloured teeth, Himalaya is at your service.
It does NOT contain carrageenan, fluoride, harsh abrasives, or any artificial colors and flavors. And it has just the right amount of mint to ensure that your breath is super fresh.
Pomegranate in the toothpaste helps to keep your gums healthier and tighter, and the neem and pomegranate combine to fight off plaque. (With all this toothpaste research, I reckon dentistry should definitely by career plan B)
Purchasing this toothpaste means supporting an independent, family business. Himalaya goes back to 1930 and remains a family-owned company to this day, with over 8,000 employees! It is one of the most respected companies in India, and in the rest of the world.
Benefits
Contains pineapple and papaya enzymes
Whiten your teeth with natural ingredients
No carrageenan
No artificial colors or flavours
Neem and pomegranate fight plaque
Family-owned company

---
There is one major condition for buying this toothpaste: you live in a cold climate or keep your house at 70 degrees! Why? Given that it's made from coconut oil, you can imagine what happens to it if it gets too heated!
But the good news is that it is a great toothpaste, provided you don't reside in a Southern State, or at least have air con if you do. It is a 100 percent natural formula that is made from extra virgin organic coconut oil, spearmint oil and baking soda.
Even if the air con packs up and the toothpaste does become liquidy, you can use a spoon and apply it to your wet toothbrush. Your family may be a little concerned if they happen to walk in on you at the time, but you can assure them that you aren't confused/doing drugs/in need of help – it's just toothpaste.
If it doesn't sound fancy enough already (it really does), it's also free of any harmful chemicals and animal by-products! You'll also be bang on trend by buying this toothpaste, you coconut-loving hipster you.
Benefits
100% natural ingredients
Made in the USA
Gluten free
Made from extra virgin coconut oil

---
If you prefer a flavorless toothpaste, then you'll love the SLS and Fluoride-Free Toothpaste from Cleure. It has NO FLAVOR, as well as being vegan, cruelty-free and 100 percent natural!
The toothpaste does not have any of the harsh abrasives, SLS sulfate, fluoride, carrageenan or other chemicals that we find in commercial toothpastes.
Since there are no harsh abrasives, it is a very gentle toothpaste that is perfect for someone with sensitive teeth. Another important ingredient is xylitol, which is said to help anyone who suffers from dry mouth, as it promotes the flow of saliva.
It is made in the United States, does not contain any animal by-products and its making did not involve any animal testing. The company's so confident you'll love it that it even offers a 100 percent money back guarantee to anyone who isn't fully satisfied. Ever noticed how cruelty-free companies are much more generous? Just saying…
Benefits
Flavorless for those who dislike a mint taste
No harsh abrasives
Great for sensitive teeth
Made in the US
Offers a money-back guarantee
Gluten Free
Fluoride Free
Paraben Free
Artificial Sweetener Free
Sodium Lauryl Sulfate (SLS) Free

Are the most popular brands cruelty-free?
So it's pretty clear that there's a whole host of options when it comes to cruelty free and vegan toothpaste. But can't you just get the most popular brands? Aren't they cruelty-free? The unfortunate answer to that question is no, no they're not… Why on earth are they continuing to test on animals, you might ask? The very unfortunate answer to that question is profit.
Is Colgate cruelty-free?
One of the most popular toothpastes worldwide is Colgate. Not only does Colgate use fluoride in their toothpaste, but they also test on animals. They've had to admit to PETA that they test on animals 'when required by law'.
Few people know that, in order to sell a health and beauty product in China, regulations require it to be tested on animals. Colgate products are on sale in China, and so test on animals in order to do so. It's a huge shame that so many companies put profit before the planet, the animals and the environment, but, luckily, it's super easy to avoid brands that do!
Is Oral-B cruelty free?
If you don't use Colgate, chances are you use Oral-B, or have done previously. Oral-B is owned by Procter and Gamble, a company that own a large number of household brands, and who test a lot of these on animals. How they can justify it when producing a cruelty-free version is easy is baffling! Take a look here to see just how many brands Procter and Gamble own, and which to avoid.
FAQs
What's the best cruelty free toothpaste for sensitive teeth?
Developed specially for those with sensitive teeth and gums, SpinJene Natural Sensitivity Toothpaste is one of the best if you suffer with tooth sensitivity. It's not only preservative, fluoride, gluten and dye free, but it helps to relieve dry mouth, fight bacteria and remineralise enamel. Not bad for a cruelty-free toothpaste!
The Kiss My Face toothpaste mentioned above is also amazing for sensitive teeth.
What's the best vegan toothpaste for babies and kids?
Using calcium and silica to gently clean teeth, Tom's Fluoride Free Strawberry Toothpaste is perfect for little ones. Not only does it contain no fluoride, but it also contains no artificial dyes, sweeteners or flavors. Suitable for children 2 and above, this toothpaste is a great choice.
For children younger than 2, try Dr Brown's Natural Baby Toothpaste. With real pear and apple flavors, this toothpaste is safe to swallow, has no artificial colors or preservatives and is completely fluoride-free.
What's the best cruelty free mouthwash?
There are so many cruelty-free mouthwashes out there just waiting to promote your oral health, and save the animals! A cruelty free fave is this tea tree mouthwash by Desert Essence, which is completely vegan and helps to reduce plaque buildup. It's flavored with natural spearmint, leaving your breath minty-fresh. It doesn't contain artificial flavors or sweeteners, and the tea tree oil it contains has natural antiseptic properties.
'Hello' also has our back when it comes to superstar cruelty free mouthwash. This natural mint flavor mouthwash contains some seriously fancy ingredients like aloe vera and coconut oil, helps fight plaque, and doesn't contain alcohol.
---
Our list of natural, cruelty-free and vegan toothpastes will put your mind at ease. Now you can have clean, white teeth and strong gums without harming animals or the rest of your body!
So rinse away, the cruelty-free way! If any marketing companies want to buy that slogan from me, get in touch…
It's clear that finding a vegan toothpaste that's cruelty free and toxic chemical free is actually a whole heap easier than it sounds. And your teeth will look as beautiful, whilst giving you the amazing feeling that you're changing the world for the animals, the environment and your health, one brush at a time. #humblebrag
Whether you're after a fruity toothpaste, a toothpaste for sensitive teeth, or one to brighten and whiten your smile, you'll find a brand and cruelty free toothpaste to suit your oral healthcare needs.
And if you have a sweet-tooth (I can't do a toothpaste article without at least one tooth pun…) for all the raw vegan desserts like me, remember to brush for at least 2 minutes, twice a day!
I would smash this dentist thing…
Happy cruelty free brushing!
Related Posts